Get Free Roof Quotes From Local Roofing Companies That Have Years Of Experience.
At Free Roof Quote we make the entire roof replacement process as easy as possible. We providing the best roof replacement cost analyst with the use of our time tested roof calculator, use our free calculator to figure out your roofing budget.
Search our database for a local roofing company that has, if not years but decades of roofing experience.
---
2023 Asphalt Roof Replacement Cost!
The roof on your home is one of the most important parts of the homes structure. It protects everything inside the house. Roof maintenance is something that should not be overlooked.
Roof Replacement Cost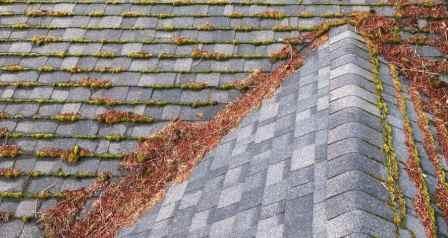 Below is the average cost to roof a standard size home with 30 year asphalt shingles.
You can expect to pay $1.5 to $4.50 per square foot for the new asphalt roofing shingles.

A roof tear-off will cost $1 per layer and per square foot.

You should expect to pay $2.00 to $4.50 per square foot for labor to install the new roofing.

If you have any sheeting that needs replaced figure a minimum of $75 per sheet.

---




Where do I get a free roof quote?

Using our system will give you the complete process from the roof quote to roof installation.

Roof quote for budgeting via our calculator.

Connecting with quality roofing companies in your area.

Getting written quotes from those roofers.

Hiring the right roofing company for your house.

---



4 ways you can get a free roof estimate.
Just call us at (503) 512-0074 with your street address (needed to measure your roof on Google Maps then) and we will input your house measurements into our calculator and give you the roof estimate.


Use our roof calculator along with Google Maps to get you free roof quote.

Submit our on-line form and we will have roofers contact you.

Search your area in the tool below for a local roofer then call them directly to get a roof replacement cost.

---



Find Roofer
---
Free Roof Calculator.
Right Now we can offer you a free roof quote with the use of our calculator, our roofing estimate from the calculator is for budgeting purposes.
Using our calculator is totally free and we do not ask you for any personal info to use it.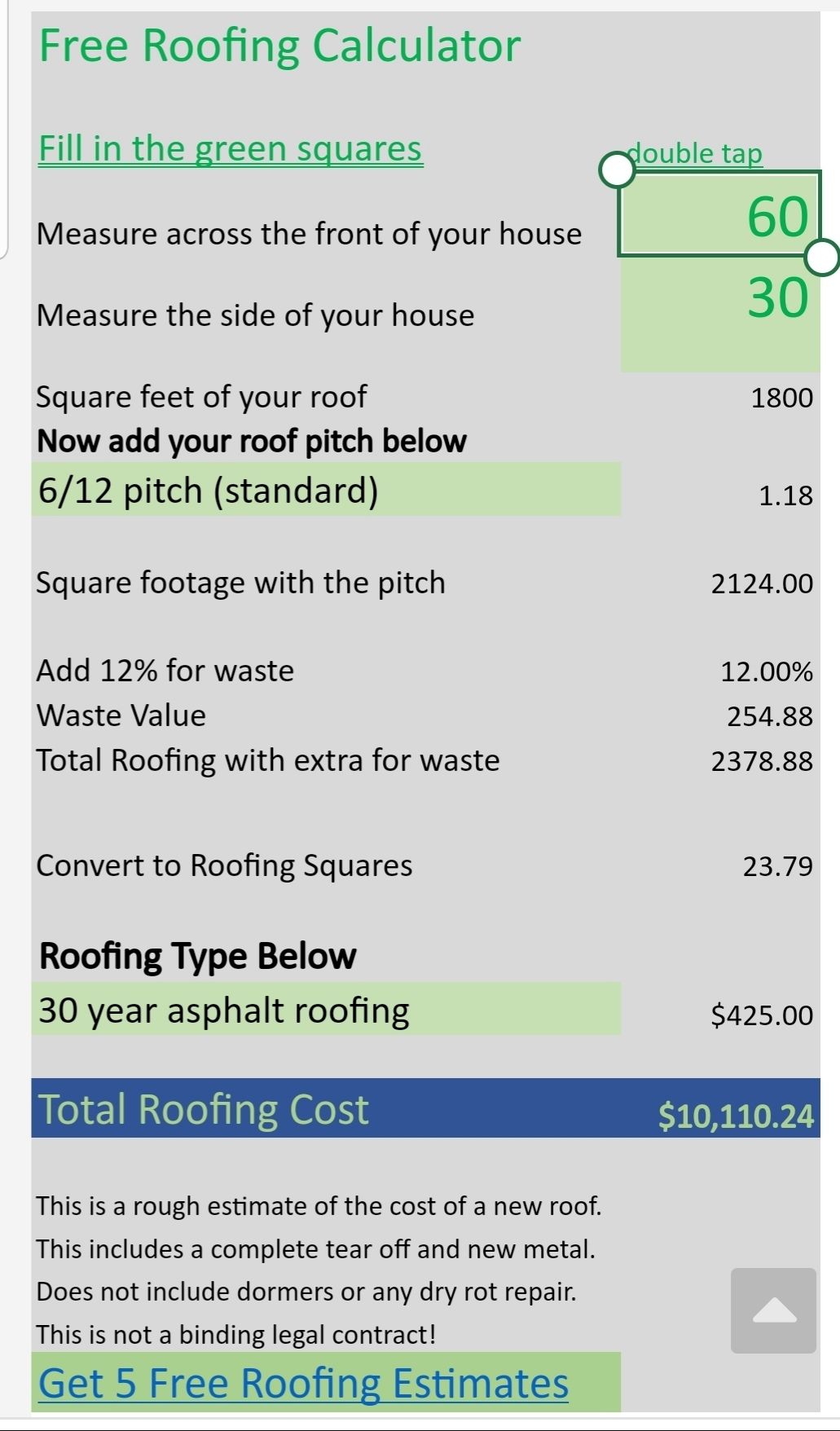 ---
Where and How To Get A Roofing Estimate Free.
In today's world it is hard to find anything for free, but surprisingly one of the most dangerous trade's will give you a free roofing estimate. The trade of roofing has a lot of competition between roofers so most roofing companies will offer a free roof estimate. Just use our roofing company search tool to find a reputable roofing company near you and give them a call.
Many roofers will use a online service to get your roof measurements. These services are very accurate to the foot of your roof including valley metal, wall metal, drip metal, wall flashing and chimney flashing.
If you want to figure out a budget before you call a roofer, we offer a roofing calculator for free.
---
---
What ill it cost to roof a 1700 square foot home?
<
The average 1700 sq ft home with no garage is between $7500 and $11,800.
Add a 2 car garage will bring the price up to as high as $14,500.
---
---
Here is an Interesting video of a transition from asphalt roofing to torch down to plastic patio panel.
---
Use this directory to connect with contractors from different trades.